Whether manually, electrically or air-operated, we can configure the trolley with the hoist of your choice or to replace an existing trolley.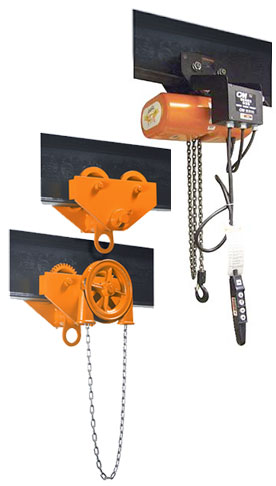 We offer various attachment points and sizes to fit your crane beam. They can be customized for low headroom applications and other unique requirements.
To discuss your trolley needs, call us today.